Highland Park is unique among surrounding communities for its mix of urban and small-town living.
With a thriving downtown district, vibrant nightlife, and the one-of-a-kind Ravinia Festival — Highland Park has the cultural heft of a city twice its size. On the other hand, residents enjoy quiet swimming beaches, excellent public education, and some of the most beautiful homes in Chicagoland. This perfect balance- just 24 miles north of downtown Chicago!
Highland Park Village Guide
What's Nearby?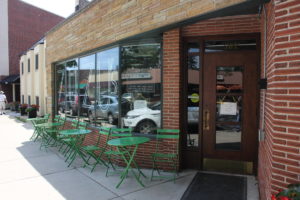 Residents can explore Highland Park's excellent shopping and entertainment opportunities. Downtown Highland Park's shopping features national retailers, specialty stores and boutiques, and fantastic restaurants.
For movie-lovers, the Landmark Renaissance Place Cinema offers numerous movie choices and an expanded menu.
Unlike the surrounding North Shore, the high walkability of the downtown and the thriving nightlife scene gives Highland Park the feeling of a big city. Looking for more excitement? Downtown Evanston and Chicago are just a quick drive or train ride away!
Parks and Recreation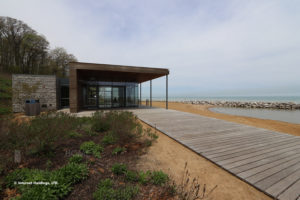 Highland Park residents enjoy some of the North Shore's best recreational opportunities including six scenic miles of Lake Michigan lakefront. The village's two public swimming beaches, a dog beach, and the North Shore Yacht Club offer plenty of warm-weather fun. Residents love Hidden Creek Aqua Park, a public water park featuring slides, a sand area, and several swimming pools.
For cooler weather, the city also offers a recreation center, a community center, a racquet club, and two public golf courses. In total, the Park District manages 44 parks and more than 700 acres of land.
Natural Beauty
Nature lovers also have much to enjoy in the City. Along its southern border, The Chicago Botanic Garden along offers visitors acre upon acre of spectacularly designed gardens, including a tranquil Japanese garden. The Heller Nature Center features a 97-acre forest preserve and a wonderful, immersive and interactive nature center run by the park district.
Highland Park History
Early Settlement

Highland Park was incorporated in 1869, formed from the merger of trading ports Port Clinton and St. John. The new City was named for its scenic and lofty elevation relative to Lake Michigan. After years as a commercial port town, developers realized that the area was well suited for luxury residential development.
From Farms to Mansions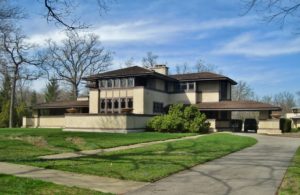 The community soon developed into a charming residential area. Chicago professionals migrated to the area and built mansions along the lake bluffs and more modest developments further inland. Some of these residences were designed by the famed "Prairie School" architects including Frank Lloyd Wright. Wright designed four homes in Highland Park (and 12 in the North Shore), including the famed Willits House, an iconic lakeshore mansion.
Ravinia Festival
Highland Park's biggest attraction, the Ravinia Festival, began its long history in 1904. The brainchild of railway tycoon A.C Frost, Ravinia was founded as an amusement park. In these early days, park visitors could visit a ballroom, baseball diamond, and even a casino.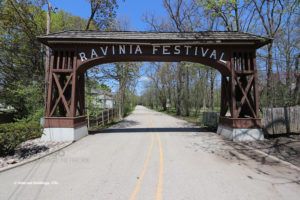 In time, the Festival transitioned into a summer venue for classical music and gained a reputation as America's "summer opera capital". In 1934, it became the summer home of the Chicago Symphony Orchestra.
Today, as the world's oldest outdoor music festival, Ravina provides an exciting lineup of performers in all genres. People come from across the Chicago area to listen to music, picnic, and relax under the summer stars.
Fun Facts!
Beyond Ravinia, Highland Park has some interesting claims to fame. Due to the proximity of the team's practice facility, many Chicago Bulls players have lived in the community, including Michael Jordan. The community was also a favorite of director John Hughes, who set films such as Ferris Bueller's Day Off, Sixteen Candles, and Home Alone in Highland Park.
Highland Park Homes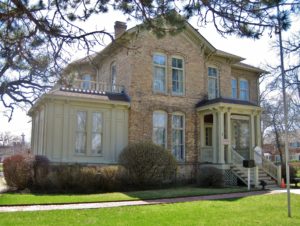 While Highland Park is known for having some of the loveliest single-family homes in the North Shore, other housing options are available including luxury condominiums and historic townhomes.
With recreational opportunities that span from nature preserves and beaches to a world-class music festival and a thriving downtown, Highland Park has found a perfect balance of big city and small town, helping to make it a great place to call home.